Last year's Quesoff win was a surprise, but a hard-earned result for sure. There was much hemming and hawing over the approach… a roux-based queso? One with beer? What about getting all gastronomical with sodium citrate? Strong cheese or mild cheese? What KIND of cheese? It was all a little baffling at first, at least for me. But they persisted, and my stomach remained leaden with cheese for the previous few months while testing and trials commenced.
This year they knew they had to come up with a super creative idea to 'one-up' their entries from last year: a Baby's On Fire spicy queso and a Cheezy Hot Gutz meaty queso. Something different, but tasty enough to actually win. And people were definitely skeptical when Brett told them they'd be making a queso ice cream (along with a Cajun Boudain sausage queso) that was real ice cream that you actually ate with a tortilla chip.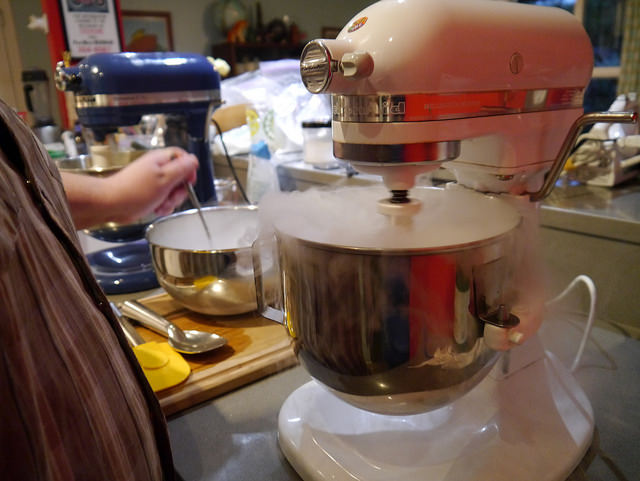 Myself, and our neighbors/friends Dollie and Alan, along with a smattering of other willing taste-testers, judged queso ice cream attempts for a couple of months. As delicious as it was, a little saucer full was more than plenty. It tasted JUST LIKE queso + ice cream. Brilliant! And the boudain queso was chock full of real deal homemade boudain sausage that Paul cranked out. We had many people coming back to nab another taste.
I'm not sure if anyone else has attempted this feat, but with a little internet searching we definitely found more than a few cheese ice creams. As far as we can tell, The Cream Team is a pioneer in the ice cream world with their queso (the Mexican kind you dip chips in and is usually spicy) ice cream concoction.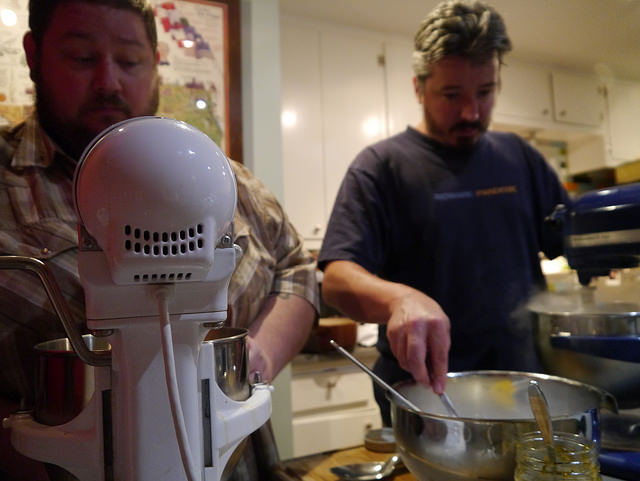 SPOILER ALERT There were tons of people in line at all times, many asking us if we were the ones with the queso ice cream, and The Cream Team won Best in the Wildcard Category for that entry! And again, for the second year in a row, we win Fun Fun Fun Fest Tickets! Woooo!
See more photos in my Flickr set.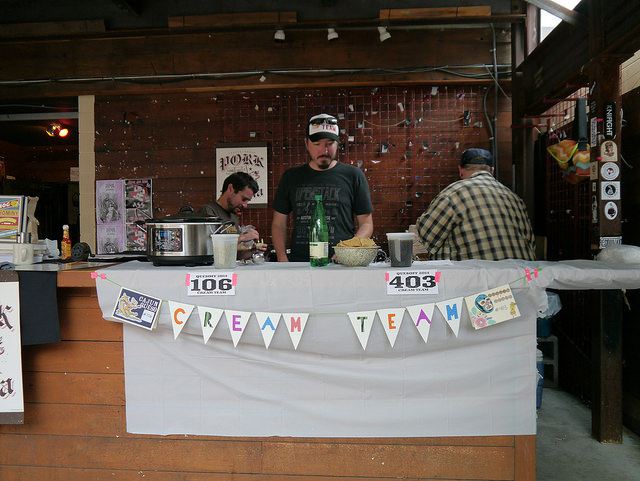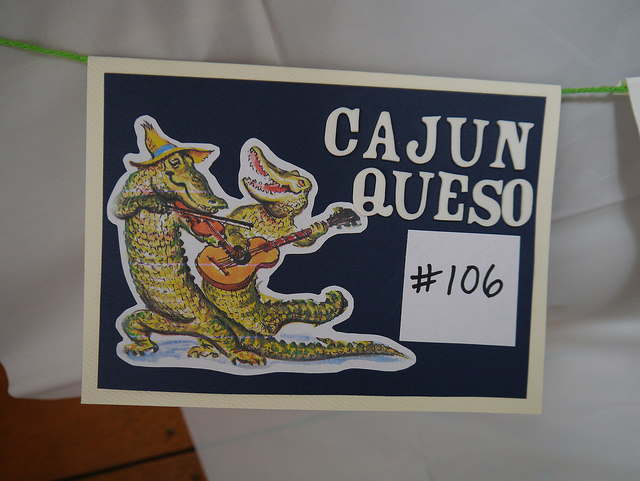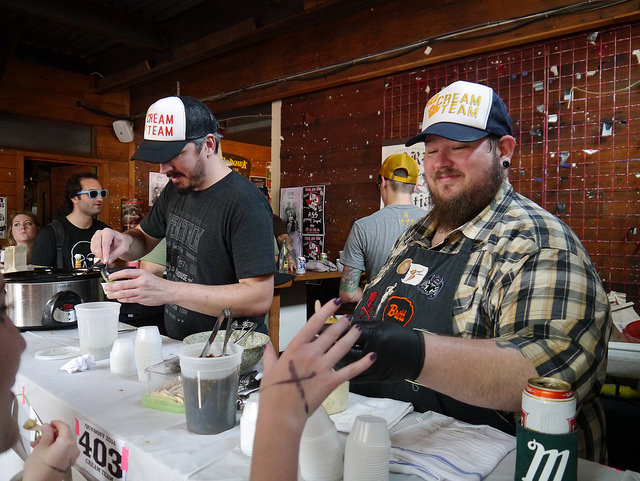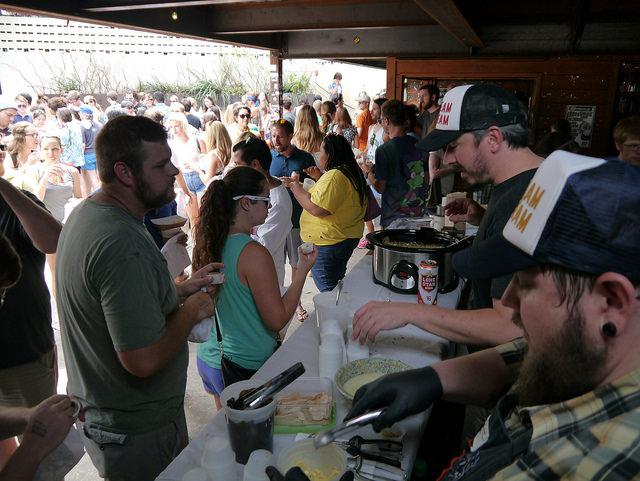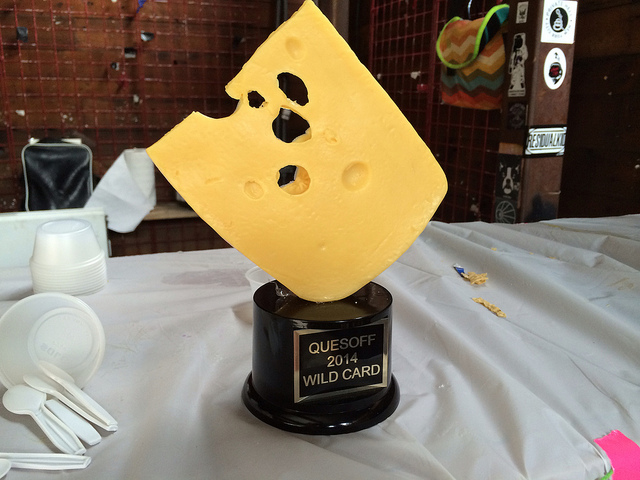 Share and Enjoy