Is it too early to start featuring some spooky Halloween goodies? I think not! I love the aesthetic of Halloween… everyone disguises themselves in elaborate costumes and makeup, candy is eaten, houses are decorated, crafts are made and it's pretty much the only day that adults can get away with wearing the most zany, deliciously dark, outfits.
I mean, let's be honest. I think there is a bit of the dark glittery goth in everyone, and Halloween is the time to let your black soul shine! And the level of creativity really goes through the roof on Halloween, brainstorming and creating costumes and elaborate spooky decor.
I'm sure you'll see more Halloween-themed Etsy finds from me before the end of October, but I just couldn't help myself. BOO!
Confession: I LOVED "How the Grinch Stole Christmas" and when I spotted this Cindy Lou wig I about fell out of my chair. What a great costume for a little girl. Or for me!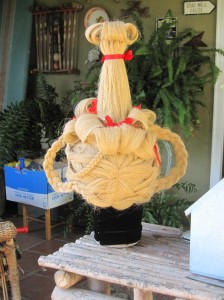 Gunning for glitter and black this year? I'm sure you could pair this fun cobweb hat with a sex-ay ensemble and sashay your way into the part-ay. (Did you like that rhyming? tee hee…)

Owls are ALL the super rage now. My Grandmother had a collection of owls from the 60s and 70s, and I'm loving the resurgence. We admittedly have quite a few owls adorning our living space as well. This handpainted sign is so festive!
Owls.. AGAIN, in earring form! I just gosh darn love these, and they're in my husband's favorite color!
A trio of skellies! These are so spookily adorable, and would be a great Halloween decor addition. Is it just me… or are they smiling?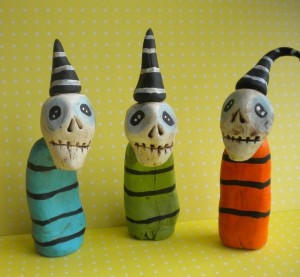 Embroidery plus ghosts… it's just too much. I love the texture of this ghost embroidery. Charming, in a haunted way.
Share and Enjoy