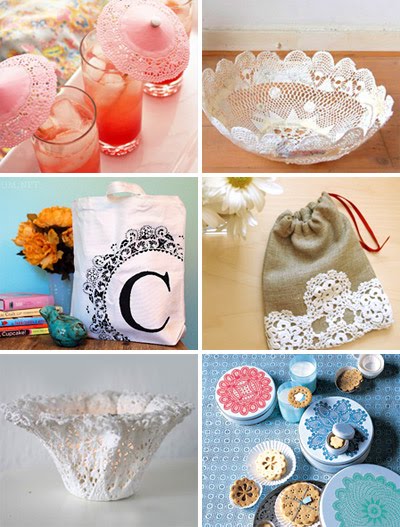 I mentioned my granny-love of doilies before, and when I saw this round up of doily projects from How About Orange I squeed my pants!
I just happened to have scored a small string of vintage doilies from a yard sale last weekend… so my wittle brain is conniving a project. I'm thinking the drawstring bag is right up my alley. Maybe a shoe bag? Maybe a take-out craft bag?
Geez… I really need to get some pics up here of some awesome crafty items I've made recently! Stop slacking Shrie! Have you made anything with doilies? Do tell!
Share and Enjoy